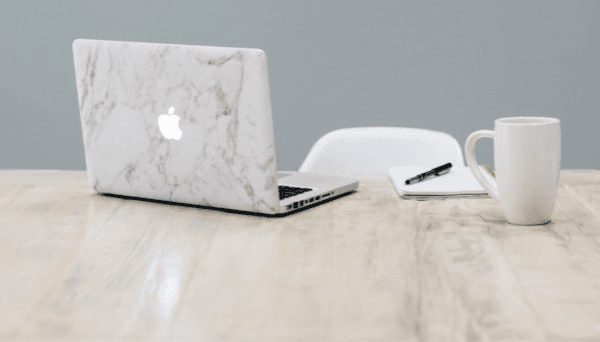 I share with you the hottest marketing strategies every month, but today I wanted to share some of the tools and resources I find timeless. These are the programs and systems my team and I use on a daily basis, and I don't see them going away anytime soon.
Asana
Asana is an incredible platform I use to manage my business. My team and I use Asana as a project management system. It allows me to keep track of all the employees, contractors and projects. I can add deadlines, tag team members, keep projects, and much more.
One of my favorite uses of Asana is our "Daily Check-in". Everyday the KRose team logs in and writes what three things they are working on that day. At the end of the day, we have a "Ta-done list". We go in and type everything we finished for the company. I can check in, answer any questions, and see the business moving forward. I know exactly how many emails were sent, phone calls made and what other projects were accomplished. It gives us all a sense of accomplishment because we finished all those tasks on the Ta-done list.
The best part about Asana is the ability to organize different projects. When we have a project for our customers, you can assign recurring events, such as posting on Instagram, which we do every single day. Asana gives us a main platform where we can all come together, see what's due that day, see what everyone's working on and keep tabs on all the projects.
Through Asana, you can set up notifications for email and/or on the phone app for when someone tags you or you have a task due. This is great when a team member tags me or asks my expertise. I'm allowed to go in and answer them without a bunch of back-and-forth emails. Asana is incredible that way.
It comes in a desktop version and an app version. You can have different teams, you can have different projects. We love Asana for helping move our business forward.
Ecamm Live
I get asked all the time, "What do you use for your Live videos on Facebook?" It's a great question. We all know video is extremely important, both on Facebook, Instagram, and your website. If you're not doing Facebook Live, you're missing out. People watch millions of hours of video there. I have a video all about common mistakes I see on Facebook.
So let's talk about the program I use for Facebook Live. It's important to use a program for a couple different reasons. This program allows me to schedule my Facebook Lives. I can tell my tribe I'm going to be Live tomorrow at 11 a.m. and they can get a reminder when I hop on. This is priceless.
Ecamm Live allows us to automatically download our Facebook Live videos so we can repurpose them. Every Facebook Live we do turns into one or two instagram captions, 15 quotes, a blog, and an email that's filled with value. You need to make sure you're downloading your Facebook Lives so that you can repurpose the content.
It gives you the opportunity to share your screen. While you're on Facebook Live, if you want to teach something and need to hop over to your website, check your pixels, or whatever you need, it allows you to flip the screen over. You can share your background or share a powerpoint when teaching on Facebook Live. Ecamm Live does have a small cost. It's an incredibly powerful tool.
On our Live videos we put the KRose logo in the corner so people know who I am and what I'm talking about without having to look far. I highly recommend utilizing this program so you can create Facebook Lives that impacts your viewers now, plus you can save content for later.
17 Hats
As a small business owner, the bidding process can be really challenging. Before we invested in 17 Hats, we were struggling to follow up with customers and keep track of who received a bid. It's really important to find a tool that helps organize the process. Here's where 17 Hats comes in.
When we found this program it was a game changer for us. We can enter someone in as a contact, say what they're interested in, and tag an employee who needs to follow up with them. We have email templates that are pre-written to talk to the customer.
For example, in our logo bidding process, the email we send when we bid a logo is already pre-written. We go in and customize it to the person with a bid and it can be sent within about two minutes. No longer do I need to come up with a custom email. It includes all the wonderful things I want our audience to see and I can send it right away.
It comes in a checklist, so if they receive the bid email, and they haven't replied in advance, we have a follow up email we can go in and send 4 days later. If they book the project, it tells us to send an invoice, and gets them in touch with their designer. We send the first round of drafts and it's all laid out for you in 17 Hats. It helps us stay organized and is well worth the investment.
Speaking of organization, download our free Monthly Success Guide to set goals, manage your budget, and stay on track to growing your business.
I talk more in depth about each of these tools over on our new YouTube page. Remember to like and subscribe as we build our channel!